Catch the discounted earlybird registration rate until 30 June.
Registration type

Early bird
to 30 June 2021

Standard
from 1 July 2021

HASANZ member registration
$850 + GST
$950 + GST
Non member registration
$1150 + GST
$1250 + GST
Day registration
$550 + GST
$650 + GST
Accepted presenter
As per early rates up to 30 July
As per early rates up to 30 July
Multiple booking discount for 3 or more
delegates from the same organisation
(Full conference)
Member $800 + GST
Non member $1000 + GST
Member $900 + GST
Non member $1100 + GST
Multiple booking discount for 3 or more
delegates from the same organisation
(Day registration)
$500 + GST
$600 + GST
(all prices are quoted in NZ dollars)
If you are registering a group of 3 or more people from the same organisation, please email hasanz2021@confer.co.nz to receive details on how to register your group at the discounted rate.
If you have submitted an abstract, you can choose to register now at the early bird rate or wait until you find out if your submission has been accepted. If accepted, you will be able to register at the accepted presenter rate which is the same as the early bird rate but applied up to 30 July 2021.
The registration fee includes:
The powhiri and welcome function on the evening of Wednesday, 1 September at Parliament Buildings.*
Admission to all conference sessions.
Lunches, morning and afternoon teas.
*The day registration fee does not include the welcome function. Tickets can be purchased at an additional cost of $60 + GST per person.
Optional extras:
The conference dinner on the evening of Thursday, 2 September 2021 at Te Wharewaka O Poneke Function Centre on Wellington's spectacular waterfront. Ticket price $100 + GST per person.
Accommodation - we have negotiated some great rates with some of the hotels located close to the conference venue. Click here for more information and details on how to book.
Payment options:
Credit card (Mastercard or Visa). We are a New Zealand business and all transactions are in NZ dollars and inclusive of 15% GST.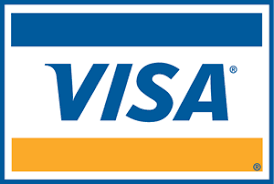 Registration cancellation and refund policy:
Cancellations must be notified in writing by email to hasanz2021@confer.co.nz. Cancellations received on or before 21 July 2021 will be charged an administration fee of $100. No refund will be given for registration cancellations received after 21 July 2021 (including "no shows" at the conference). Registrations can be transferred to another delegate at any time.
COVID-19 management and payments
New Zealand's management of COVID-19 has put us in the fortunate position of being able to host major conferences and events. However, we have seen that this can change very quickly. HASANZ has back-up plans in place for a COVID-19 outbreak. Our first priority is your health and safety. If we are unable to deliver a live event safely it will be delivered online, using virtual event technology.
In the unlikely case that HASANZ CONFERENCE 2021 needs to shift to an online platform, you will be refunded minus the cost of the virtual registration fee. We will work closely with you to ensure you know how to get the most out of the virtual experience. We also have the option of postponing the conference, dependent on timing. In the unlikely event of cancellation, your registration fee will be fully refunded.
Terms & conditions:
Please click here to view the terms & conditions in relation to purchasing goods or services for the HASANZ CONFERENCE 2021.
Special requirements:
Should you have special needs for food or mobility requirements, or have any other special requirements please let us know when you register.
Conference Secretariat
Conferences & Events Ltd

Amy Abel | Conference Manager
Phone: +64 4 384 1511
Email: hasanz2021@confer.co.nz
Address: Level 4, 187 Willis Street, Wellington 6011 New Zealand
Website: www.confer.co.nz