Getting help from health and safety professionals at COVID-19 alert levels.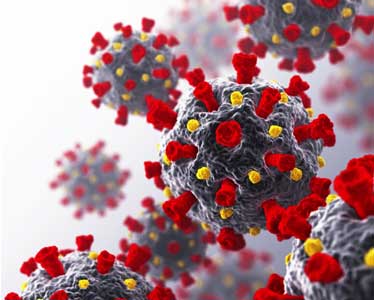 Health and safety professionals have expertise in managing risks to health and safety and supporting healthy work. Their specialist expertise varies according to the profession or discipline they belong to.
Below is an overview of what different health and safety professions do and the support they can offer businesses and organisations, particularly as they seek to establish safe working arrangements under different COVID-19 alert levels.
As well as their specific areas of expertise, all health and safety professions share some common ground:
All health and safety professionals can provide advice on business and worker responsibilities under health and safety legislation and regulations, with additional detail in their area of expertise.
All health and safety professionals provide health and safety education to workers and help enable worker participation.
All health and safety professionals should be aware of the scope and limits of their practice and be able to provide advice about seeking help from other professional groups.
Discipline

Our focus

Examples of the services we offer

How we can help at Covid-19 alert levels

More information

Health & safety generalists (health & safety professionals or practitioners)

Supporting businesses to manage their health and safety risks and promote good work across workplaces

Developing health and safety systems, plans and procedures. General advice on managing a wide range of risks. Health and safety assurance or audit.

Work with businesses to develop COVID-19 Site Specific Safety Plans.
Help implement COVID-related controls.
Identify additional risks created by the COVID-19 situation.
Engage with other professions who provide specialist services e.g. PPE fit testing.

Search for a health and safety generalist on the HASANZ Register

More information on health and safety generalists:

Human factors professionals / ergonomists (HFE professionals)

Achieving the best possible fit between people, work and work environments to minimise harm and improve productivity via design.

Advice on managing risks related to work organisation, work processes and workloads. Advice on design, installation and use of work environments, workstations and equipment.

Advice on:

Home office design, set-up, and work systems to support healthy remote working.
Safe physical design of workplaces due to COVID 19-adjusted work processes.
The design of shared / public spaces for improved public health.

Search for an HFE professional on the HASANZ Register

More information on HFE professionals:

https://www.hfesnz.org.nz/about-us/about-human-factors-and-ergonomics/

Occupational health nurses

Supporting healthier workplaces through health and wellbeing promotion, prevention and protection programmes.

Design and delivery of tailored health & wellbeing programmes. Workplace harm prevention, including health monitoring. Health and safety risk assessment and education. Rehabilitation back to work.

Advice on workplace infection control, including safe PPE use.
Health advice, including by telephone / remotely.
Contact tracing and advice on self-isolation processes.
Supporting vulnerable workers.
Return to work for recovered COVID 19 workers.
Influenza vaccinations.

Search for an occupational health nurse on the HASANZ Register

More information on occupational health nurses:

Occupational health physiotherapists

Supporting healthier workplaces through injury prevention and rehabilitation.

Task and workload demand assessments. Injury prevention and stress management programmes. Rehabilitation and return to work.

Telehealth consults via video link allowing continued provision of physiotherapy services and occupational health services.
Telehealth allows the physiotherapist to talk with clients and ensures that physical and psychosocial factors can be addressed.

Search for an occupational health physiotherapist on the HASANZ Register

More information on occupational health physiotherapists:

Occupational hygienists

Assessing and measuring hazardous exposures and providing advice on how to control workplace health risks to protect worker health.

Health risk assessment. Evaluation and monitoring of physical, chemical and biological exposures. Advice on appropriate controls. Advice on selection and use of PPE.

Help with re-starting work, including review of COVID risks, existing risks and identifying new risks from working with COVID restrictions.

Advice on controls, including:

Workplace ventilation for COVID risk control.
Use of surface disinfectants and sanitizers.
Appropriate and effective PPE if needed, including help with avoiding counterfeit PPE.
PPE fit testing and training for fit testers.

Search for an occupational hygienist on the HASANZ Register

More information on occupational hygienists: https://nzohs.org.nz/

Occupational medicine specialists

interaction between work and health (both work on health and health on work)

At both individual and population levels

Advising about the prevention of injuries and disease. Assessing fitness for work before, during and after employment. Helping return to work after injury or sickness by finding appropriate treatment and rehabilitation.

Advising employers and individuals about safe work under the Covid-19 alert level requirements.
Advising on the suitability/fitness to work for those with at risk health conditions.

Find an occupational medicine specialist: https://anzsom.org.nz/find-a-consultant/

Occupational therapists

Enabling people to engage in the activities they want, need or are expected to do, to optimise health, wellbeing and independence.

Matching worker physical and mental capabilities to functional tasks and roles. Injury prevention, stress management programmes. Planning and programmes for return to work from illness or injury.

Using focus on values and strengths to manage stress and anxiety.
Workstation assessments to prevent or manage discomfort, pain and injury.
Return to work planning.
Helping develop health and safety committees
Coaching to develop individual development plans.

Search for an occupational therapist on the HASANZ Register

More information on occupational therapists:

Organisational psychologists

Assisting organisations to achieve business goals while supporting employee health and wellness.

Development of organisational culture and systems that support the health, safety and wellbeing of staff. Development of wellbeing and resilience strategies and related leadership development. Resolving conflict and bullying investigations.

Advice on working and leading remotely.
Return to work, wellbeing and resilience programmes.
Support for business change which minimises the impact on people.
Support for leaders working in uncertainty and with people experiencing Covid-19 related anxiety and workplace stressors.

More information on organisational psychologists: